Gary's True Grit Einkorn Granola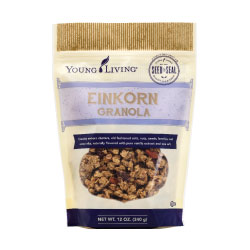 About the Product
Served hot or cold, Gary's True Grit™ Einkorn Granola is a great way to start your day. The tasty combination of naturally sourced grains, nuts, berries, and seeds provides both simple and complex carbs to keep you going through the day. With crunchy clusters mixed with chewy dried wolfberries, this granola is perfect to pack along with you no matter where you go! All too often, cereals and on-the-go snacks are filled with refined sugars, high-fructose corn syrup, artificial colors, and artificial flavors. Instead of including these overly processed ingredients, Gary's True Grit Einkorn Granola is sweetened by the combination of wolfberries, cranberries, cacao nibs, and coconut sugar. These sweet hints are balanced by hearty sunflower seeds, almonds, walnuts, and pecans, with just the right amount of sea salt. No matter where life takes you, you'll be glad you brought Gary's True Grit Einkorn Granola along for the ride!
Price
Retail: $9.21
Wholesale: $7.00
YL Product #: 5751
How to Use
This versatile granola can be consumed as a hot or cold breakfast cereal, by itself as a dry snack, or as a topping for yogurts and other foods.
Ingredients
Oats, sunflower oil, syrup (from fruit juice and grain dextrin), whole-grain Einkorn flour (Triticum monococcum), sunflower seeds, coconut sugar, cranberries, almonds, wolfberries (Lycium barbarum), walnuts, pecans, cacao nibs, vanilla extract, sea salt, Saigon cinnamon


Click the image below to enlarge.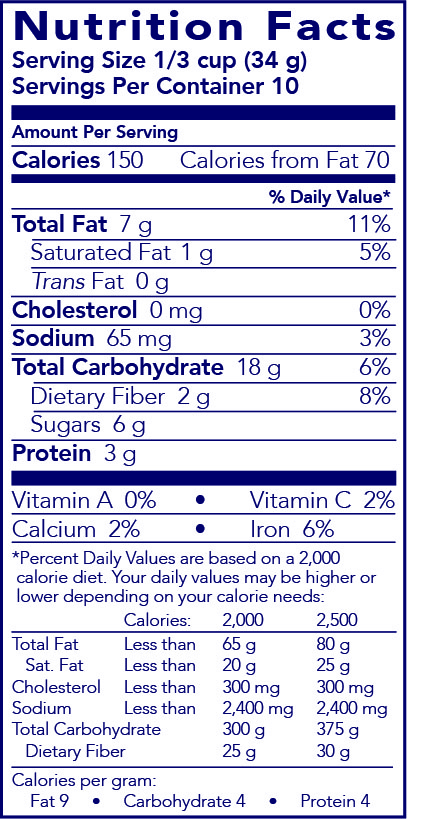 Why pay retail?
Save up to 24% with Wholesale Pricing!
Did you know you could save up to a whopping 24% on your purchase by becoming a Young Living Member?
What does it mean to be a member? Well, it doesn't mean you are committing to purchase month after month after month. It doesn't mean you are now a salesperson with a quota. What a membership does mean is that you have the ability to purchase a great set of starter oils and you get to make all future purchases at a great discount! It also means that once you fall in love with Young Living products, like I did, you will have the option to tell others about them AND receive a commission check on their purchases!
Ready to sign up? Need to learn more? Click below! Want to just purchase retail for now? No problem! There's an option for that below too!